The Brockville Fire Department has 5 vehicles used by the Fire Suppression Division in Brockville. Each vehicle is equipped with different tools and features that make them suitable for varying situations. The Brockville Fire Department has recently welcomed two brand new, fully equipped trucks to the Brockville Fire Stations. All of the emergency response vehicles in use can be viewed below. For a closer look at the trucks we welcome the public to come to Fire Station No. 2, located at 360 Laurier Boulevard, to be taken on a tour if the Firefighters are present and available.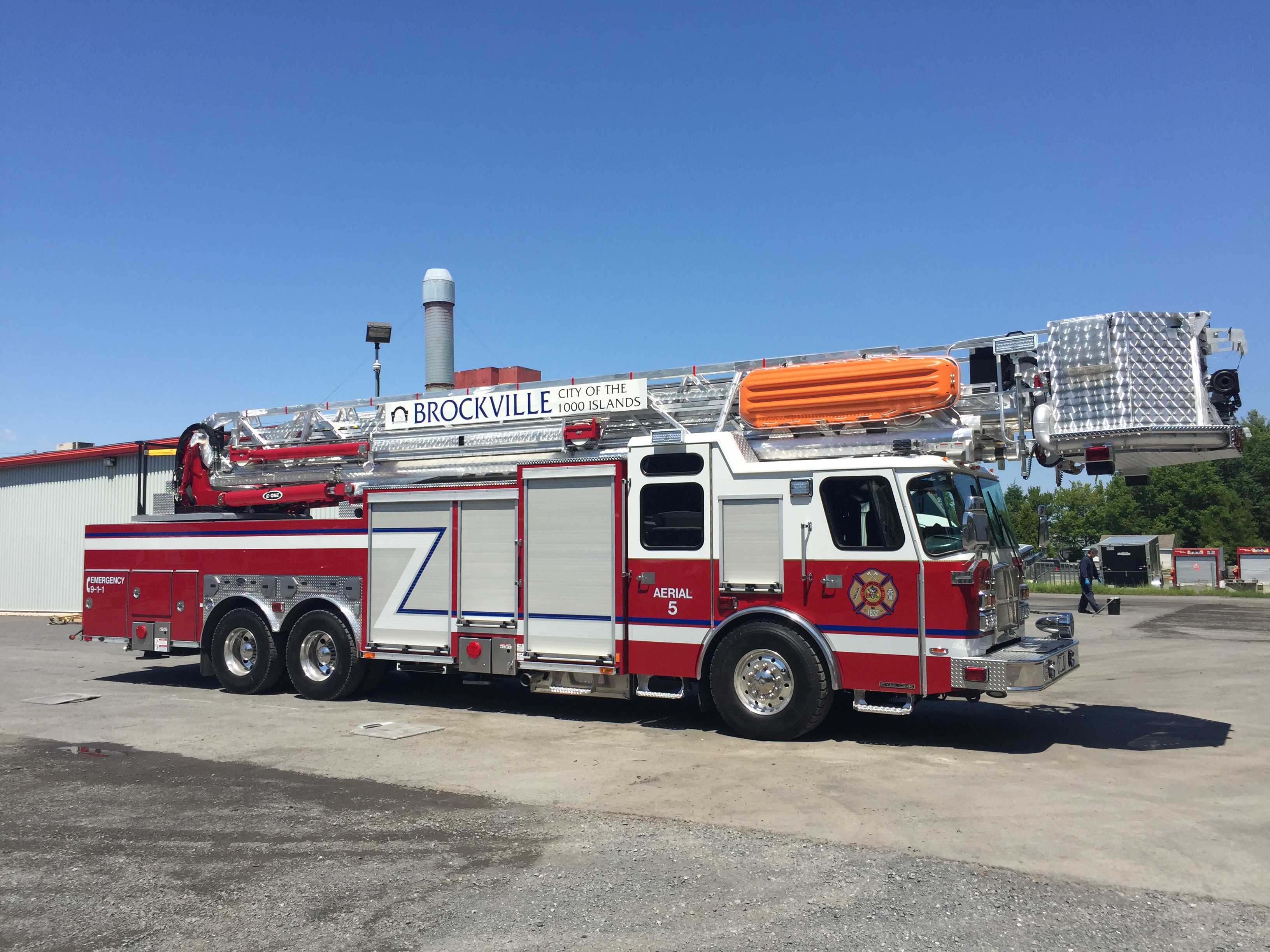 Aerial
2017 E-One HP 100ft Aerial Platform
Cummins ISX15 600hp Engine
Allison EVS 4000P Transmission
5000L/min (1250g/min) Hale QMAX Pump
2000L (500g) Tank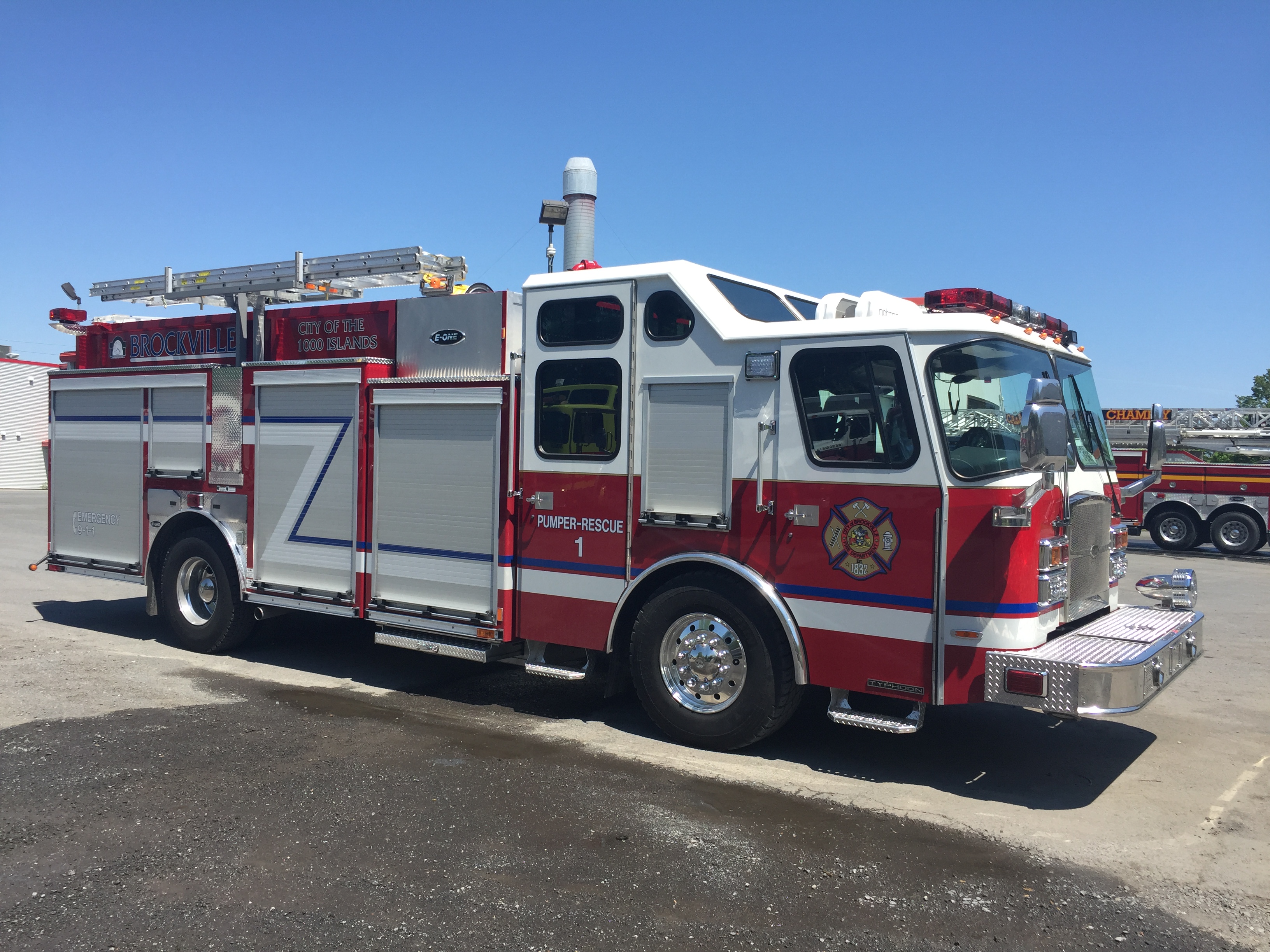 Pumper
2017 E-One Pumper
Cummins  ISL Electronic Engine
Allison EVS 3000P Automatic Transmission
5000-9000L/min (1250-2250g/min) Hale QMAX Single Stage Centrifuge Pump
2952 L (780g) Booster Tank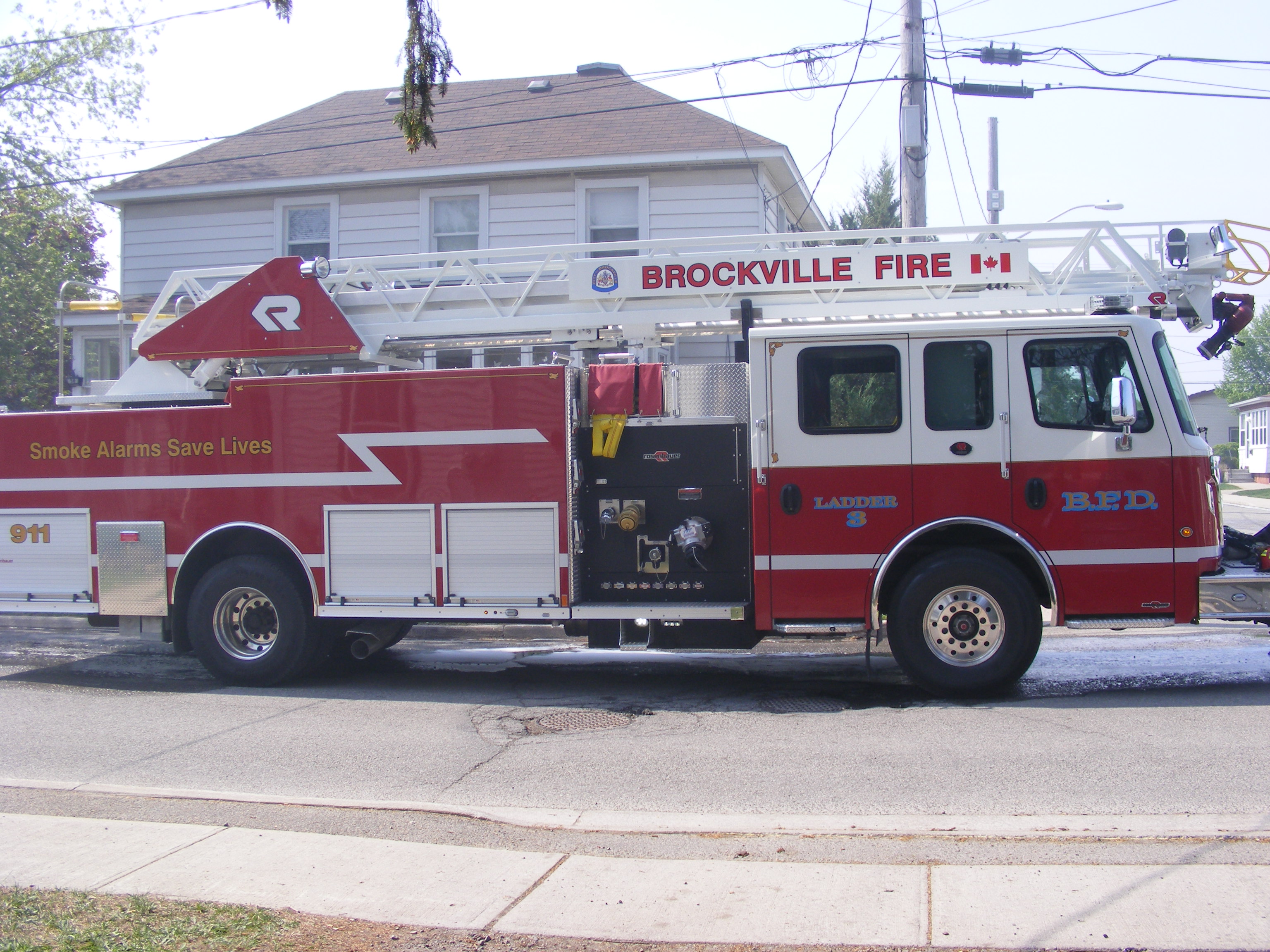 Ladder 3
2014 Rosenbauer Commander 78 Foot Aerial
Cummins Diesel Engine
Allison 3000 EVS Automatic Transmission
6000L/min (1500g/min) Waterous Pump
1500L (374g) Tank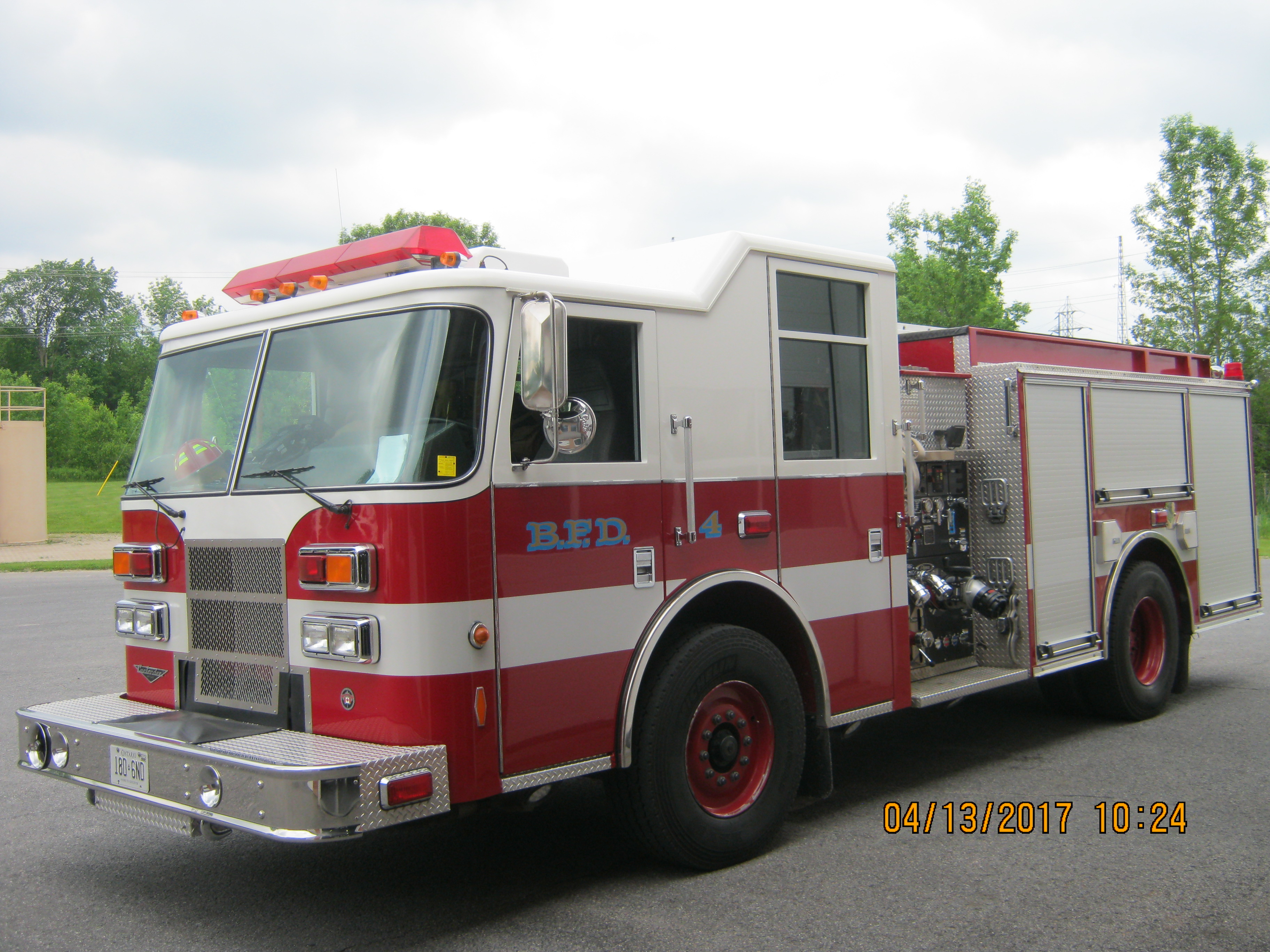 Pump 4
2003 Pierce Contender
IHC-Detroit Diesel C40 330hp
3000 EVS Allison Transmission
5000L/m (1050g/min) Waterous Single Stage Pump
2800L (750g) Booster Tank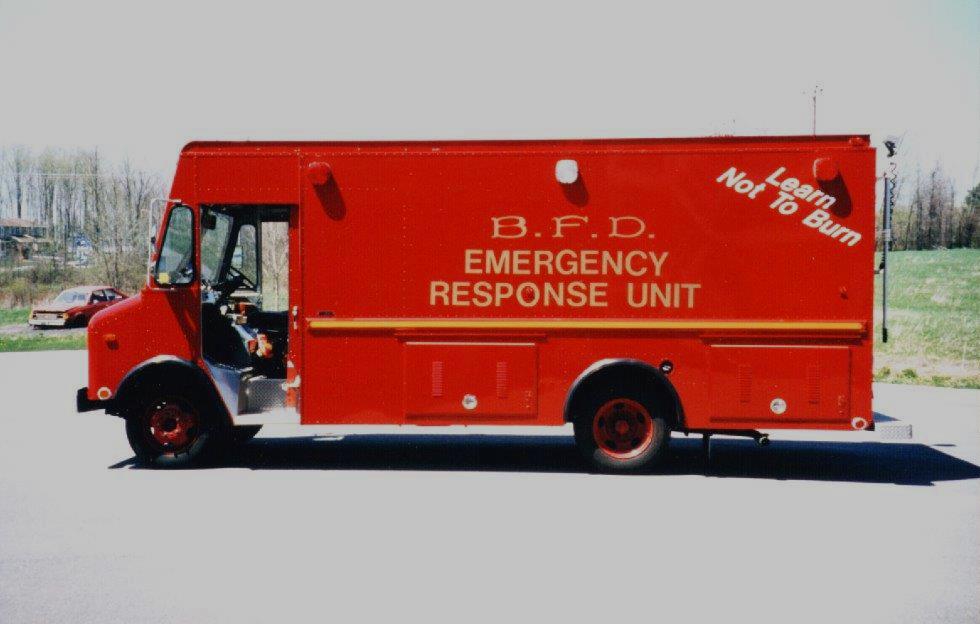 Rescue 7
1990 GMC
454 Gas Engine
Automatic Transmission
6500 Watt Onan Generator
To see the fire trucks for yourself, the public is welcome to come by the station and request for a tour of the station. The Brockville Fire Department would be more than happy to show off the equipment and trucks.