Welcome to the official website of the Brockville Fire Department. The Brockville Fire Department is comprised of two stations that work as a team to keep the citizens of Brockville and the surrounding areas safe. The two Brockville Fire Department stations are responsible for the health and safety of a population totaling 21,000+ people, and respond to approximately 1000 calls a year.
The Brockville Fire Department protects the lives, property and environment of the people who reside in the City of Brockville. Personnel are highly trained to respond to a wide variety of emergency and non-emergency incidents including fires, rescues and medical emergencies.
The Department is also responsible for fire prevention, public education, communications and emergency preparedness. The Brockville Fire Department consists of five Divisions: Administration, Fire Prevention, Fire Suppression, Communications and Training with an employment of 38 full time personnel and 3 part-time dispatchers.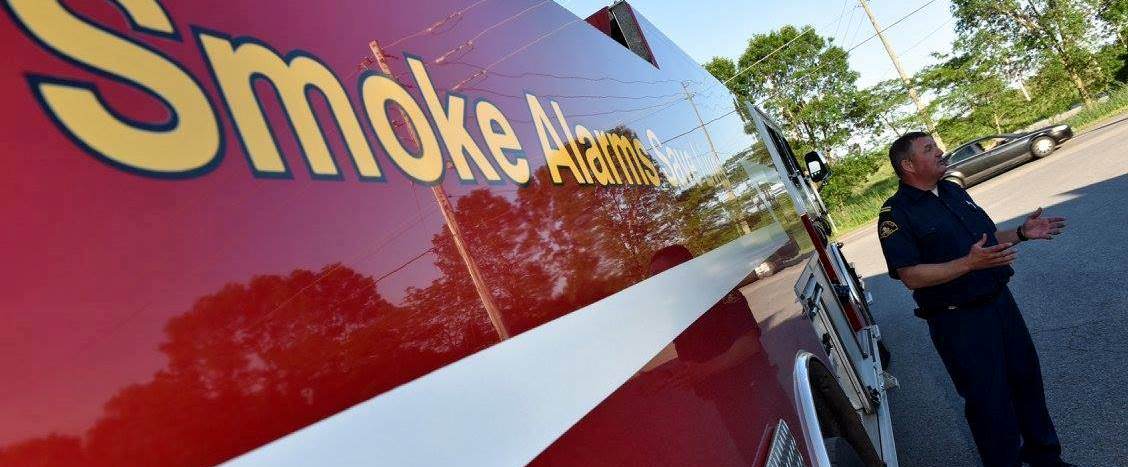 Our Mission
The overall mission of the Brockville Fire Department is to minimize the loss of life and property resulting from fire, medical emergencies, and other disasters. We will accomplish our mission through the prevention, education, fire suppression, medical services, and other related emergency and non-emergency activities. We will actively participate in our community, serve as role models, and strive to provide a service deemed excellent by our citizens.

Our Vision
Our vision as the Brockville Fire Department is to maintain the health and safety of all the citizens of Brockville, including the Brockville Fire Department staff. Our fire suppression team is to be well prepared for the varying difficult situations they are faced with daily, to keep fire loss and damage to a minimum as well maintain the health and safety of themselves and the individuals in immediate danger. Our vision is for our entire team to be great role models in the community, and promote fire safety and fire prevention techniques to minimize fire loss.
Dedication

88%

88%

Critical Thinking

97%

97%

Courage

100%

100%

Determination

87%

87%

Perseverence

85%

85%

Cooperation

90%

90%

Safety

100%

100%

Skill Application

92%

92%

Passion

89%

89%

Education

95%

95%

Community Involvement

90%

90%

Health

100%

100%

Fire Prevention

92%

92%

Teamwork

92%

92%